Stray dog steals fluffy toy from a store for a reason
June 26, 2022
400

3 minutes read
The Duplin County Animal Services received a call from a shop seller saying that a stray dog is trying to steal the fluffy unicorn of their shop.
So the staff went there. It turned out that Sisu, this was the name of the stray weirdo, has broke the  North Carolina Dollar General five times, attempting to take the unicorn toy with him. Every time he managed to take the toy down, an employee would spot him,  and take back the toy from him. After he fifth time the employee simply called animal rescuers for help.
"We got a call that [Sisu] was at a Dollar General going in and taking a unicorn, and he'd done this five times," Joe Newburn, the supervisor at Duplin County Animal Services, said  "So, finally, they had to lock the door and not let him in. When my officer got there and found out he wanted the unicorn really bad, she purchased it."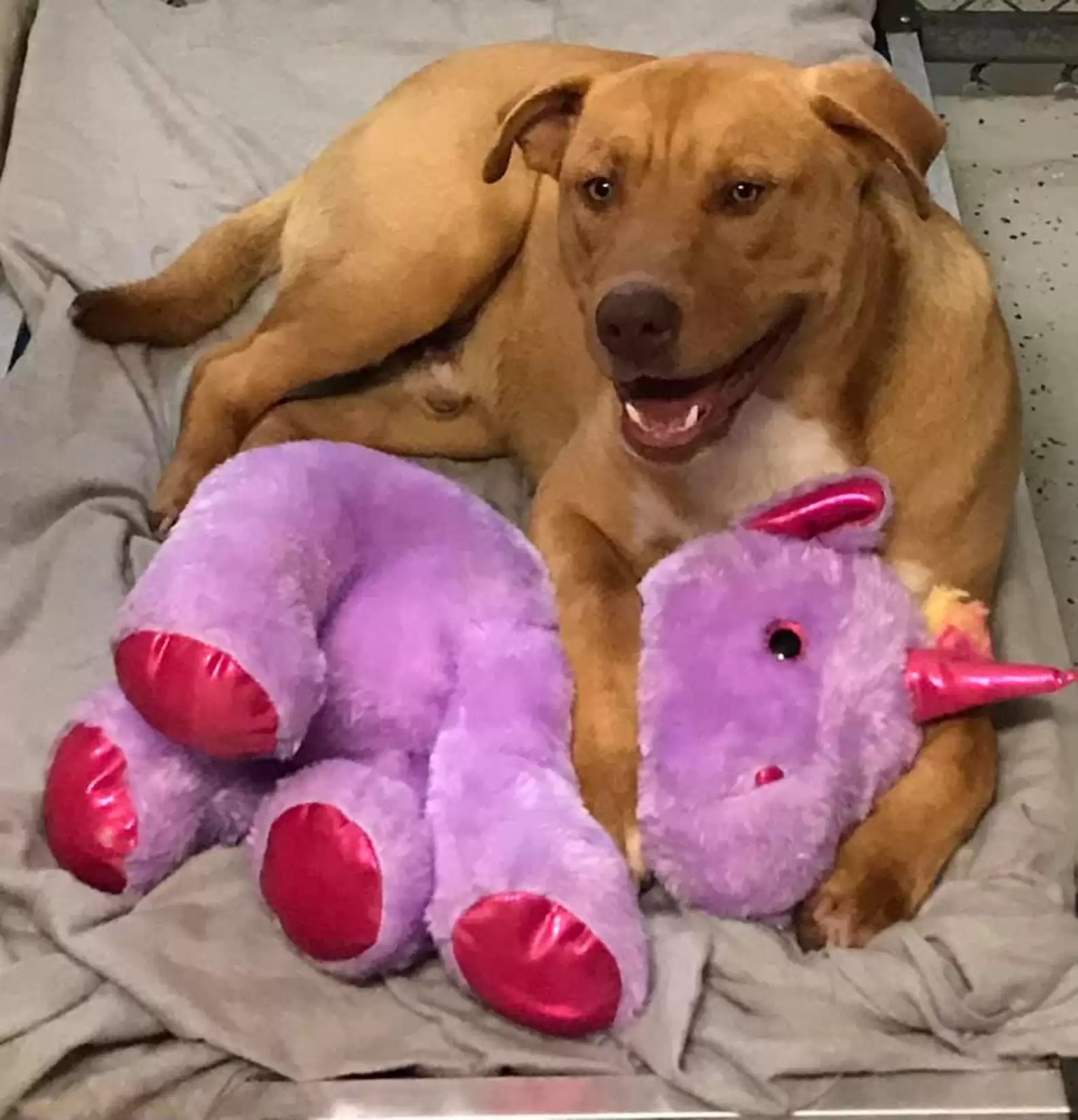 The reason behind Sisu's apparent obsession with the fluffy toy is explained possibly with his associations when he had home. And now  when Sisu managed to get his fluffy friend, he's not letting it go.
"He's always with the toy," Newburn said. "The only time he doesn't mess with it is when it gets dirty. But once you wash it and clean it up, it's back to being his buddy again."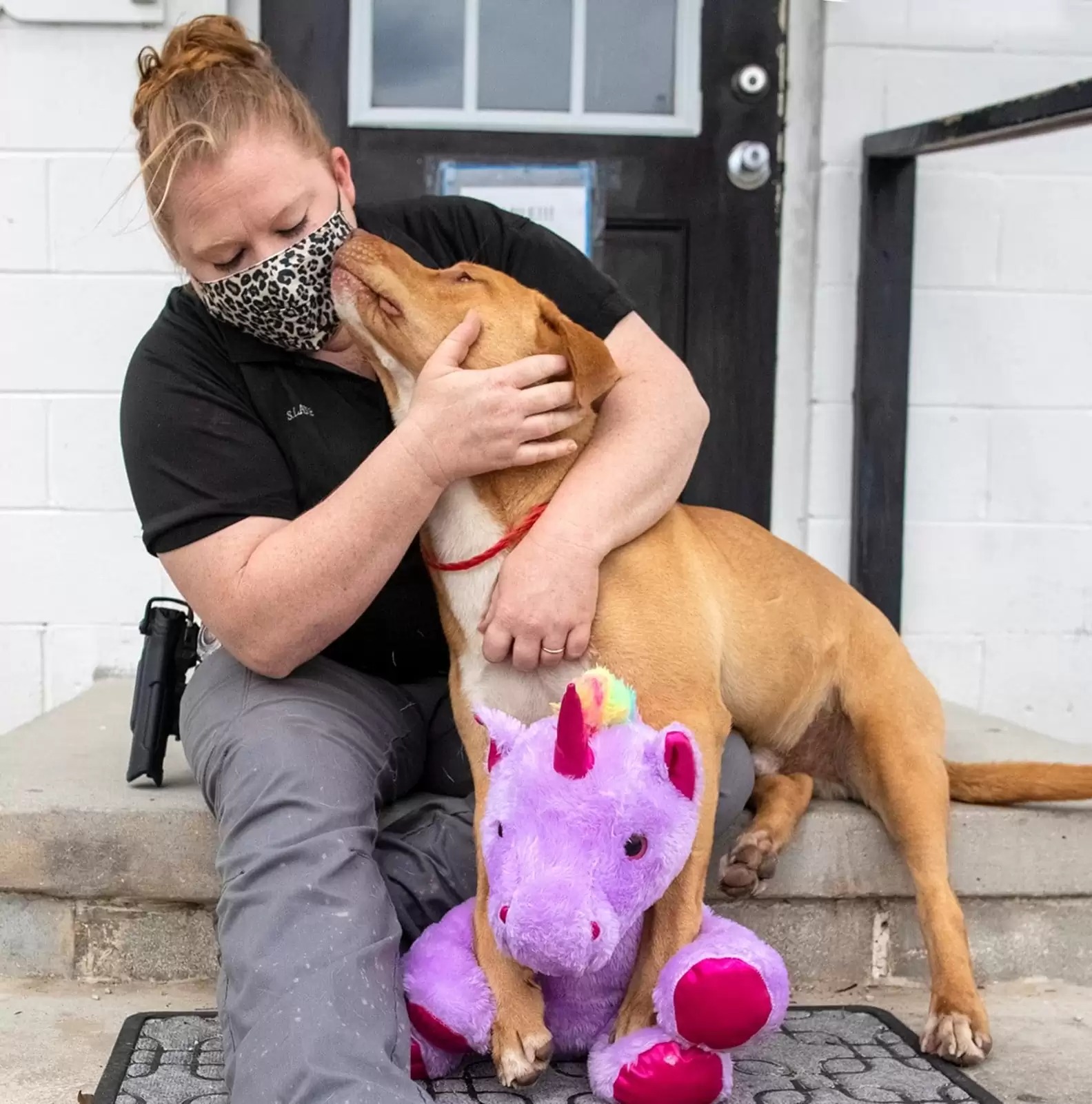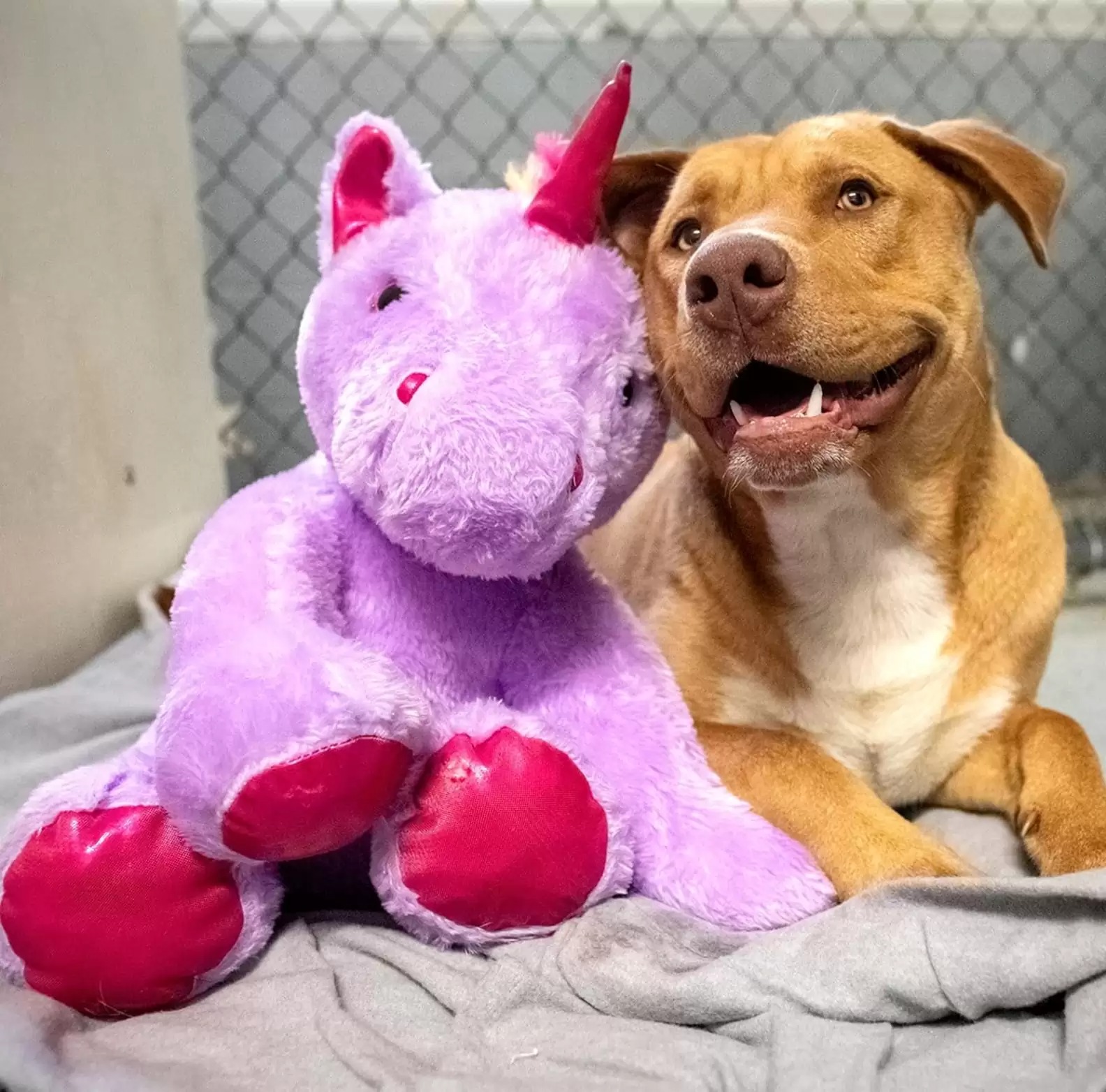 Nonetheless Sisu was diagnosed by a few behavioral issues – he is aggressive against other male dogs, so he might need some treatment before travelling to his forever home. Newburn says that Sisu is very well mannered though. We're hoping that Sisu will find a loving family that will respect his attachment towards his fluffy unicorn