Lovely friendship between a golden retriever & a newborn baby
June 5, 2022
426

3 minutes read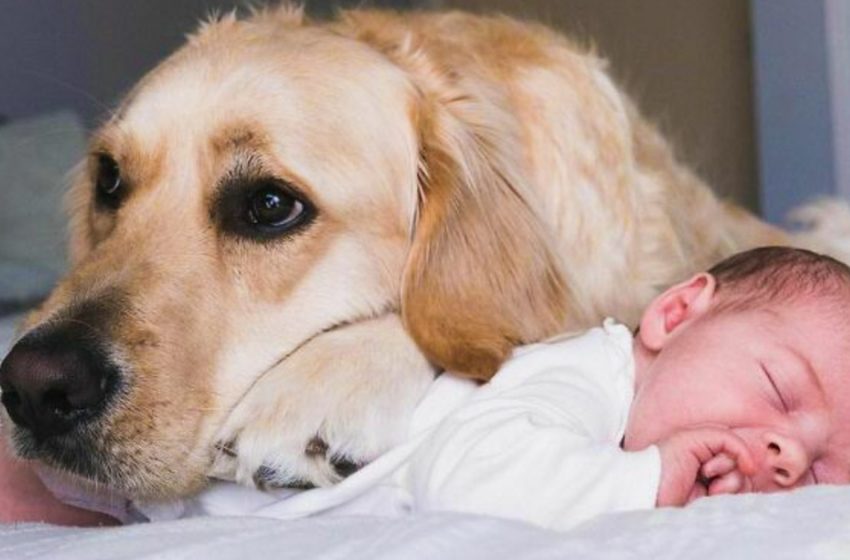 A newborn girl named Maisie is lucky to have the kindest and most faithful friend as her guardian since her birth. Yes, he is huge, a bit shaggy and might lick her face, but he's always next to her.
The newlyweds were immensely happy to find out that  there would be a new addition to their family soon. Once, a friend of the family asked them about their plans regarding the family dog, a golden retriever named Marshal and the couple replied that Marshal was not only everyone's favorite, but also a full family member, so they would never refuse or leave him.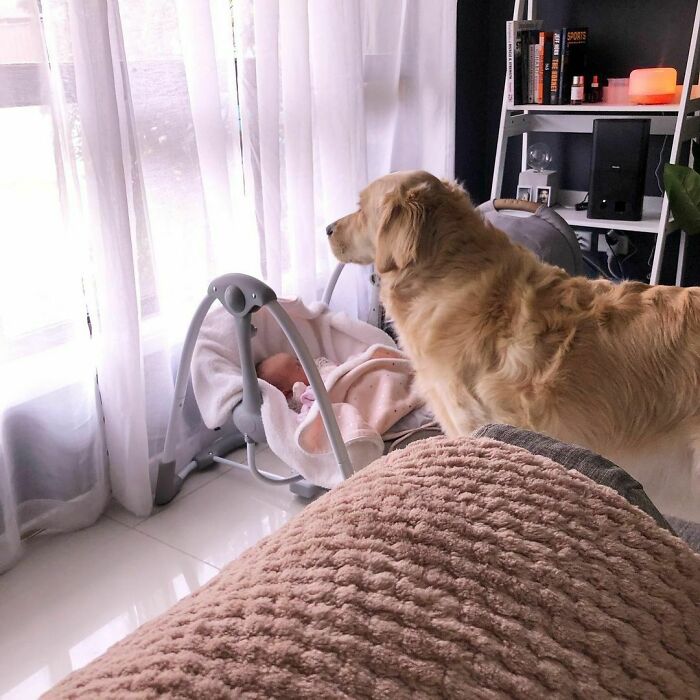 The dog, as it turned out, was extremely happy to welcome the new member to the family.
"When we brought Maisie home, Marshal was very excited to meet her, he was wagging his tail all the time, trying to touch her with his nose and made a few attempts to lick her face",- the young parents said.
Marshal welcomed Maisie as his younger sister – he showed love, affection and cared for her as he would do after his own sibling.
Since then Marshal has always been there for Maisie, be that during her sleep, meal or rest time.  Sometimes he would agree to be her soft pillow & support her when playing games and even being naughty.
The parents of the baby created an account on social media, where they shared their joint pictures and videos and it got a vast numbers of subscribers very fast.
This is how the first meeting turned into a strong friendship between the baby and the dog.
Both are incredibly happy and it's so visible from their cute photos together.