Rottweiler guards his wrap and refuses help
June 18, 2022
457

2 minutes read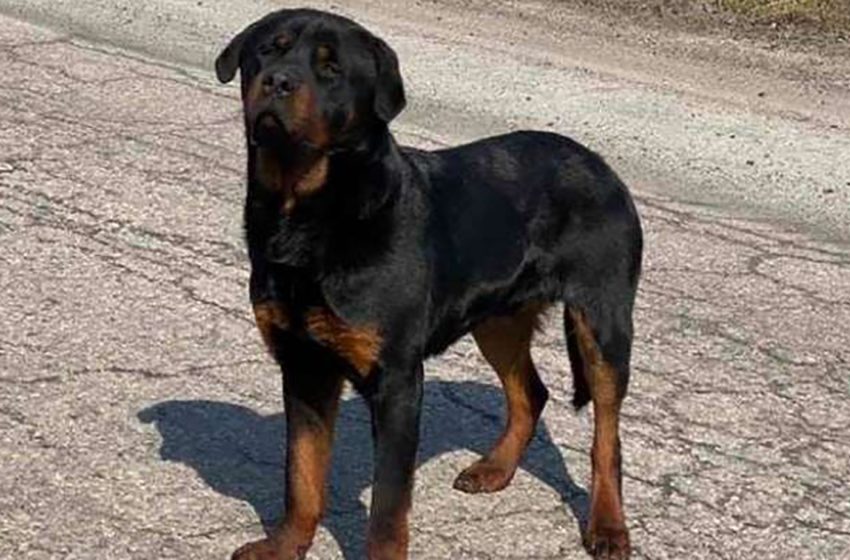 The animal shelter "Kovcheg" received a call alarming about a purebred dog left unattended found on the road near Dnieper town in Russia.
When the rescuers arrived to the destination, they saw young, healthy rottweiler, showing extremely aggressive behavior and refusing to leave the area with the rescuers.
He also refused food and drinks offered to him by the volunteers, and clearly showed a solid position – he would not leave the area, and that's it. The staff and the volunteers of the center were quite surprised by such behavior,  and posted about the purebred on their Facebook page.
After a while of watching the rottweiler to understand the reasons of such behavior, the volunteers noticed a red wrap left on the other side of the road which the dog was apparently guarding aggressively. They assumed this was his sleeping wrap, and called dog behavior experts for expert assistance.
Finally, it was possible to take the rottweiler to a shelter and post his photos for adoption. He is posing with his red wrap, which he refused to leave all the time. The staff is hopeful that the dog will find his loving family soon, as he is certainly quite a protective and devoted friend!