Rescued elephant calf enjoys his first bath in a cute video
Little Chaba had a very difficult life along with her mother Bunma. She was born in captivity in Chiang Mai area, Thailand and the only place for her to have fun was a small concrete box while her mother was performing, along with her peers in entertaining shows for tourists and local people. Chaba would possibly do the same after growing up, if not the rescuers from Save Elephant Foundation. It took considerable efforts for the Foundation's Staff & volunteers to reallocate Chaba and her mother into a rehab center located in the north of Thailand, called Elephant Nature park.
"When we learned about Chaba and her mom, Bunma, we did our best to rescue them" Ry Emmerson, the director of projects at Save Elephant Foundation says.  "We found  both in a small concrete pen… and it was clear from the first glance that both  were in need of urgent help."
After the rescue, little Chaba and her mom enjoy peaceful life. Chaba behaves just like a little girl – she explores possible adventures in the rehab center all the time. She enjoys her experience of bathing in the area as her first bath was indeed fantastic.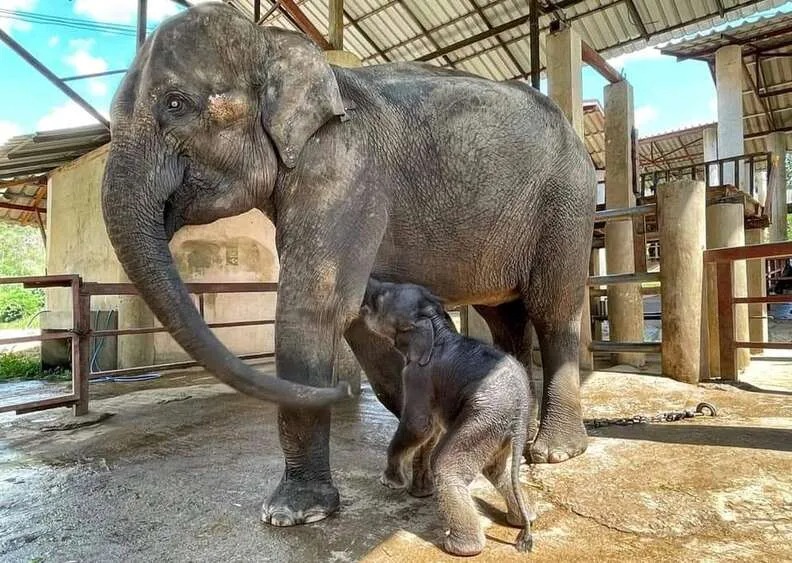 "She loves playing with the water and splashing around," the Foundation posted on Facebook. " Mom walks away while she is playing and gets a moment to relax. She is growing confident and learning so much."
You can watch the lovely bath  video here