Husky discovers box full of abandoned kittens and adopts them
June 17, 2022
388

3 minutes read
Banner is a three-year-old  Husky dog in the service to Whitney Braley, his owner. Whitney suffers from disability and Banner helps her to alert to PTSD episodes, anxiety attacks, migraines, guide work, momentum pull, medication retrieval, self-harm interruption and a few more.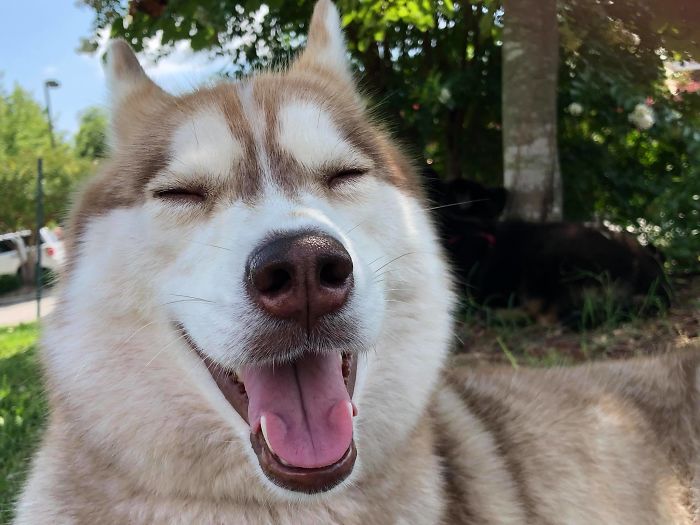 He is an incredibly talented service dog, but apart from this mission, Banner also loves….rescuing animals!
"We do a lot of rescue, and she's weirdly attached to kittens. Two years ago I had my first bottle baby kitten that was found in a ditch, and Banner raised her", said Whitney.
Recently Banner found newborn kittens, left in a cardboard box in the forest.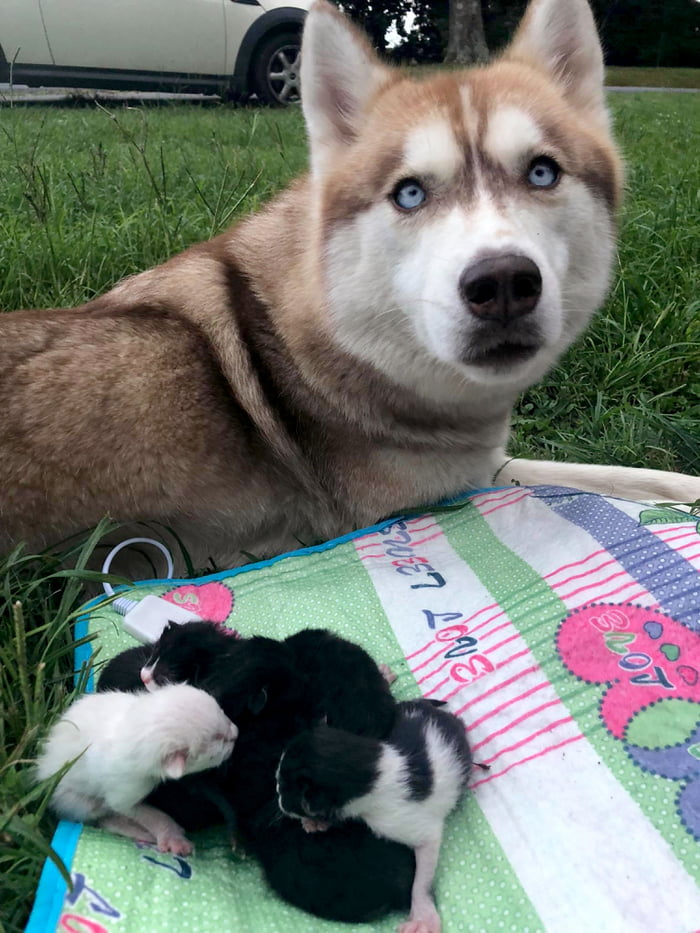 She immediately informed Whitney about his finding  and led her through the forest to the box.
Further Banner picked up the kittens one by one and took them home.
"They probably thought that no one would ever discover them. I don't even know how Banner knew they were in there. The kittens were freezing and weren't meowing or anything." It's so cruel and heartless.", says Whitney.
Banner was near the kittens since the very first day and now acts just like their new mother, nursing and nurturing them all day long.
Whitney plans to find homes for all the abandoned kittens as soon as they grow up. She says their local shelter has euthanasia policy, so she prefers to find homes for the little ones herself.
"I'm so happy that now because of Banner, these kittens will go on to live their lives with loving families. It warms my heart.",- posted Whitney on Banner's Instagram account.