An abandoned tiger cub finds comfort in a puppy
June 9, 2022
252

2 minutes read
Hunter, a Bengal tiger cub, was rejected by his own mother shortly after his birth in a rehabilitation center located in South Africa. He was the only cub in the litter, born to a mother who has lived all her life in captivity.
The employees of the rehabilitation center were afraid that Hunter might not survive without the warmth and care from his mother, but they were all wrong in their assumptions.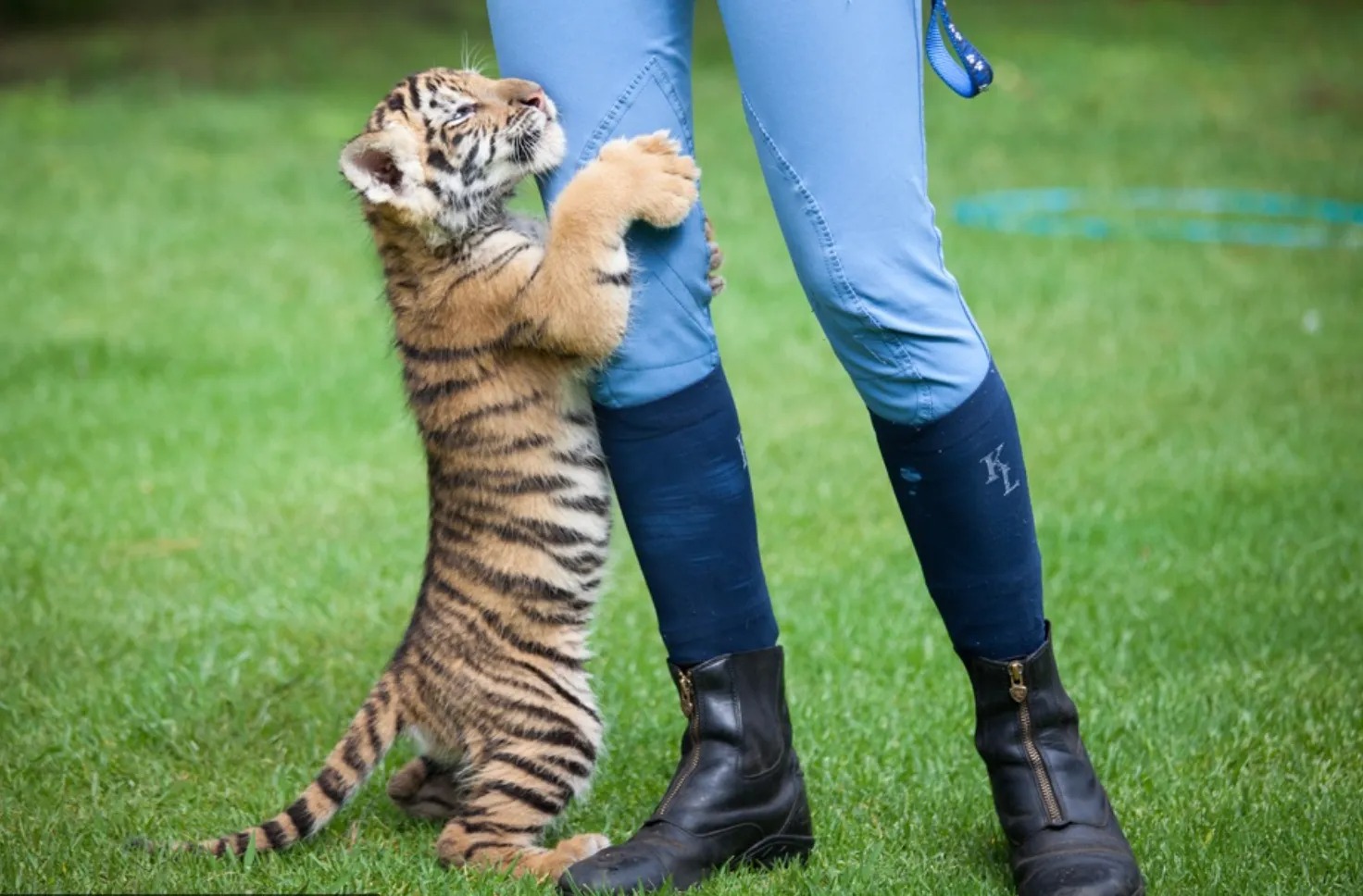 They could not imagine though that the tiny tiger cub can make friends with a puppy of the rehabilitation center, Chelsea, who made friends with him at once.
Chelsea greets Hunter every morning when he's taken for a walk. He would go in to his cage, greet Hunter, play with him, jump on him and push over him. The employees never stopped Chelsea as they realized how important were such plays for Hunter's further development.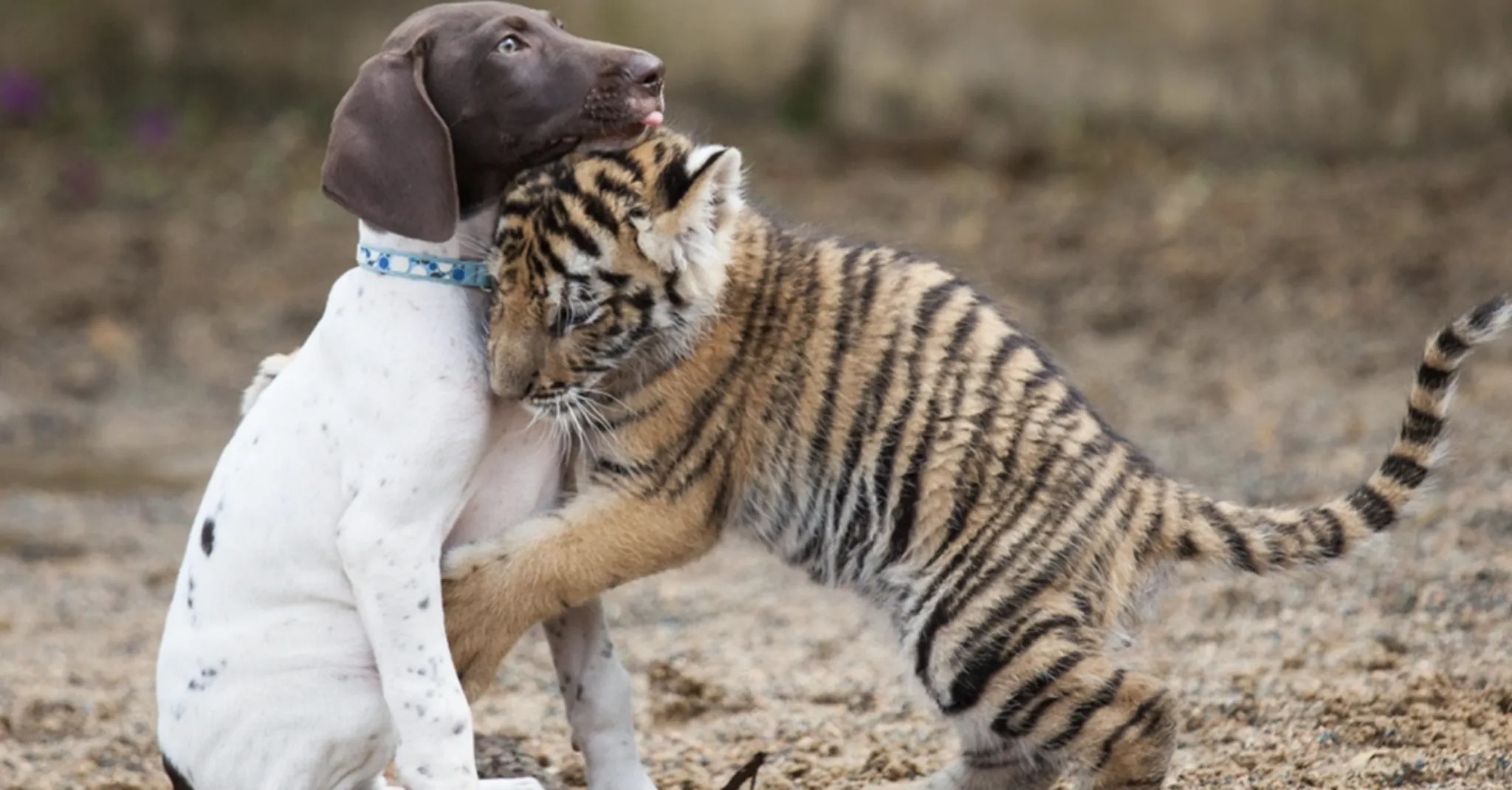 Although such friendship would not be imaginable in nature, Hunter found relief and comfort in a  German Pointer, and they will continue growing together until Hunter reaches the age of six months. This is believed to be the stage when feline instincts show up, so the employees would not risk  Chelsea's life, although looking at their bond we still think that they will not hurt each other in any way.
Check the video below to see how cheerful they are together;