Adopted pit bull can't stop kissing his new owner
June 14, 2022
361

2 minutes read
Mary & Mark McCraw, a couple from South Carolina, went to the local shelter looking for a dog, that could fill the void of absence of their pet, Mishka, that passed a few month ago from cancer.
The moment of the meeting of Maggie, the pit bull and Mark, his new owner, was filmed on a camera, showing how the dog jumps on his new owner and starts licking his face.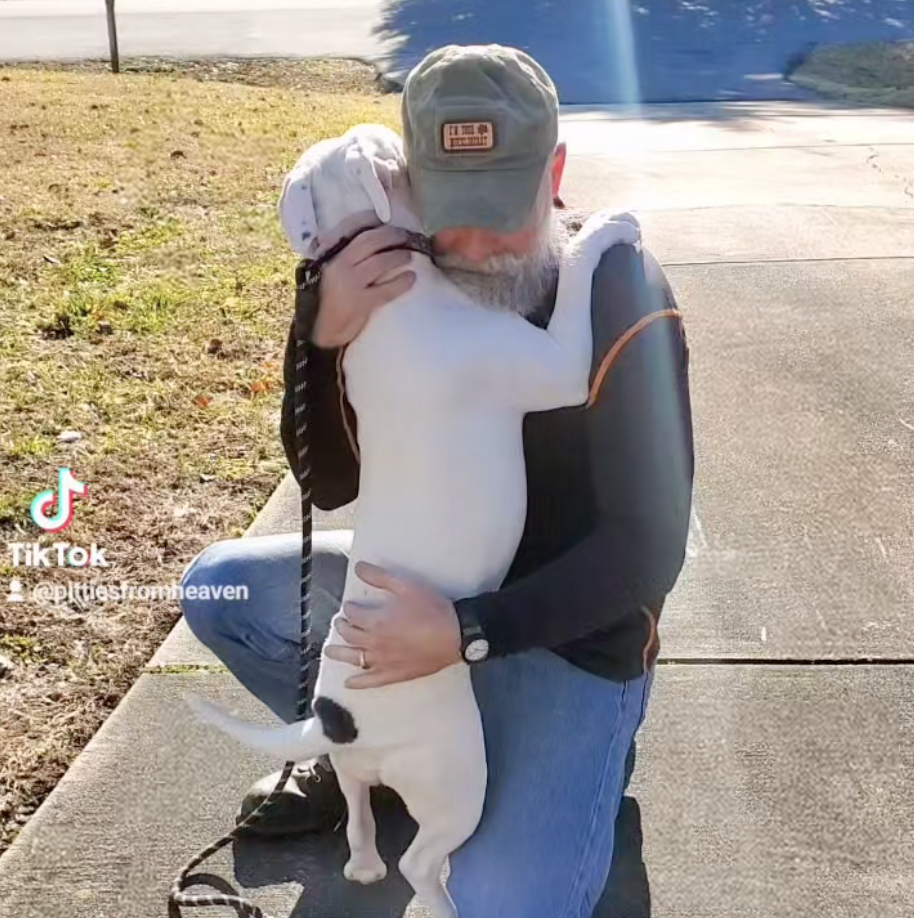 The video was posted by Maggie's fostering parent, Pitties From Heaven, on his Tiktok account with a description saying ""This is why we foster. This is the moment a neglected dog becomes part of a family."
All shelter employees were delighted to see such a joyful moment of adoption.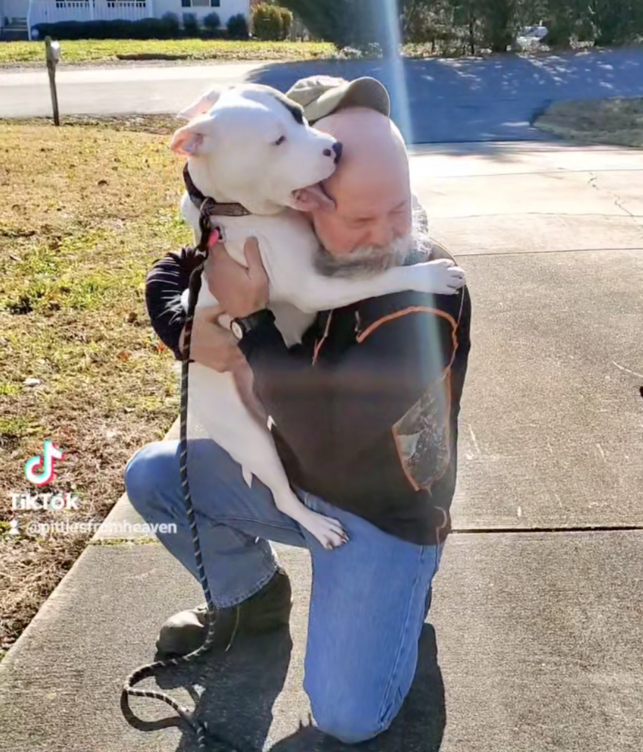 "We are so thankful to have adopted such a sweet soul. His appearance melted my heart. It's like we've known each other for years",-said Mary, Maggie's new family member.
"Meeting her was love at first sight, it was an instant connection. We feel like she was meant to be with us.",-added Mark.
It was meant to be — a happy ending for both a couple looking to fill the hole  left by their beloved pet, and a  new pit in need of a loving family.