A young Brazilian collects old tires and turns them into pet beds
June 7, 2022
303

3 minutes read
24-year-old Brazilian Amarildo Silva turns old tires into luxurious beds for dogs and cats.
About 2 years ago, a young man was looking for either a full-time or part-time job. One day he decided to reuse the garbage thrown into the streets and create something useful out of it.
It was then that he came up with the idea of making a dog bed out of an old tire. Now this is his main job for life. Together with his, he travels through landfills in search of suitable material for beds.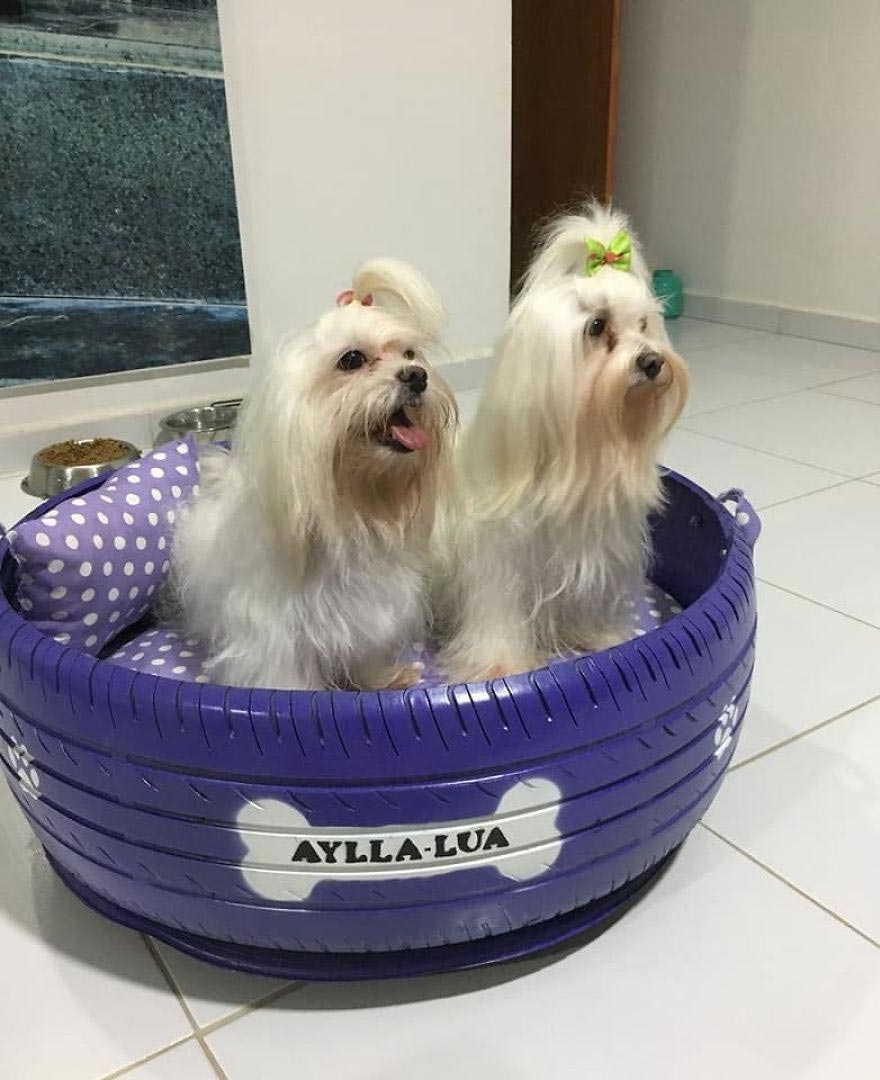 He enjoys creating brand new beds for pets as he cleans tires, paints them and sews mattresses himself.
He sells his works through Instagram, where he has a number of followers and fans.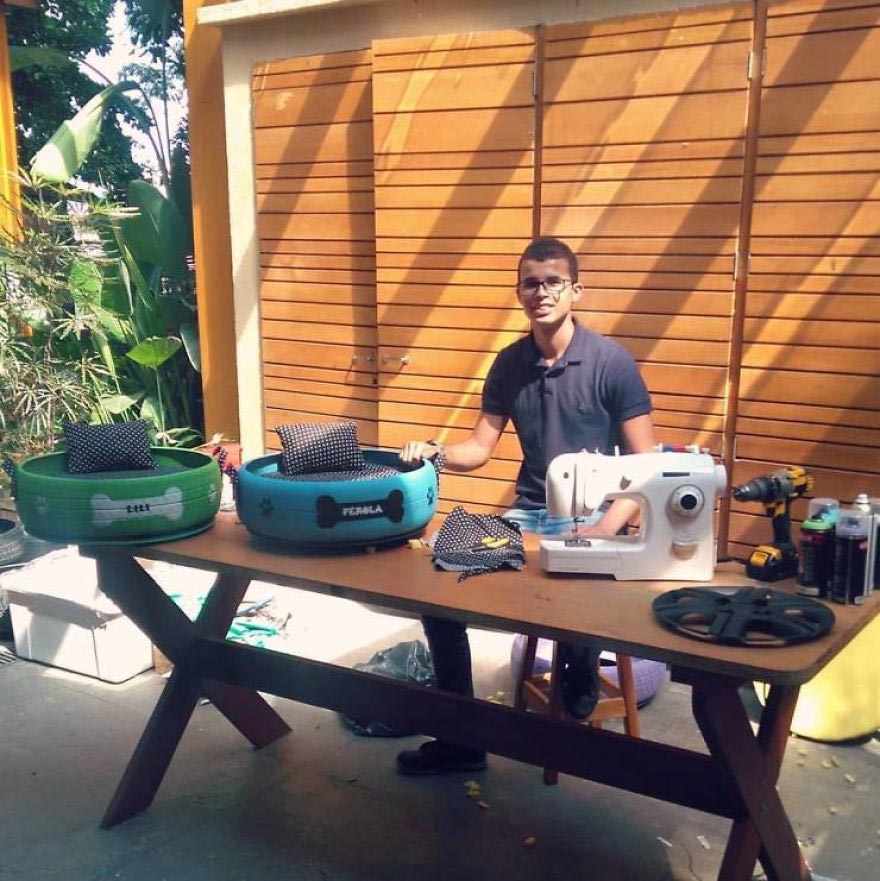 Amarildo's beds became so popular that they are ordered from all over the world.
Have a look at those cute pets, apparently they're very satisfied with their beds.