A goose warms a little puppy under its wing – very touching story!
The little pup was left alone in the street, without a mother and a roof over his head. The weather was terrible – it was raining, there were puddles and swamps all around. The pup was wandering in the streets, there was no place to hide or warm up.
The passing people were not noticing the pup and this story would have had a very bad outcome if not the goose that stepped in to help.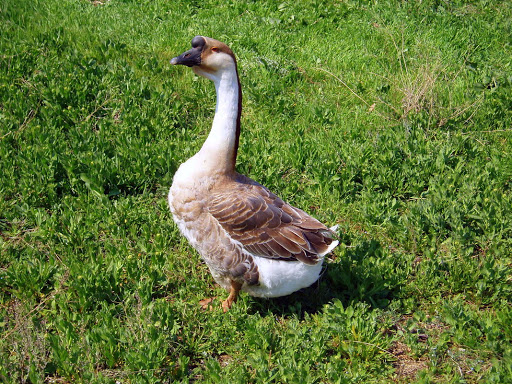 She somehow understood that the pup needs help – apparently her maternal instinct prompted her. The bird approached the puppy and covered it with its wing. Normally birds do this to their chicks, not dogs…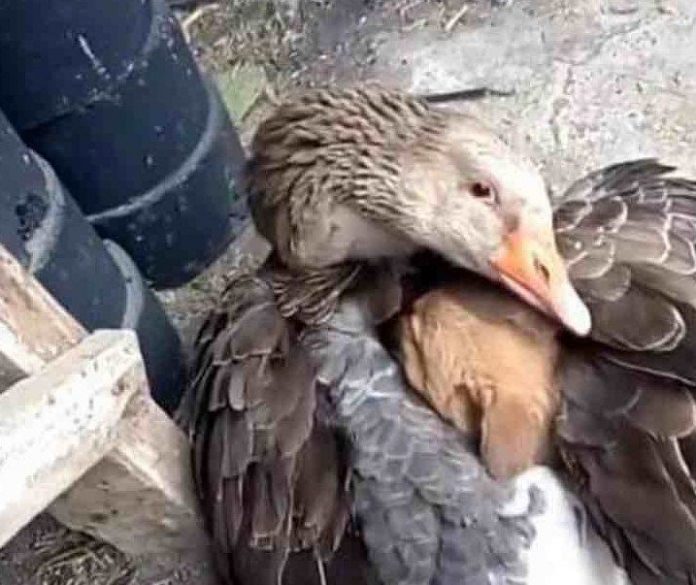 The pup feel asleep after a while as he was surrounded by warmness.  They sat like that for several hours until the pup woke up. This touching picture was taken by a passer-by on his phone and published on the web. It made the news at once –  an incredible story of a goose who saved a dog pup!