The duo of a pigeon and a dog wins the internet
June 7, 2022
302

2 minutes read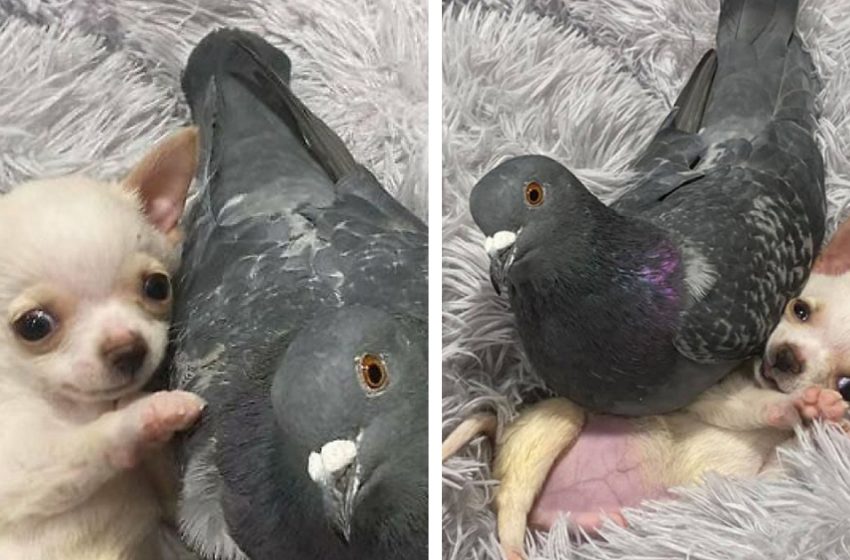 Relations in the nature differ from that of an urban environment, especially when it comes to relationships of various species. There are many stories of dogs and cats making friends, proving that love between them knows no boundaries, however stories about handicapped birds and dogs are a bit unusual to readers.
A pigeon named Herman, that was rescued by Mia Foundation because he could not fly since birth, and a little chihuahua at his 10 weeks, unable to walk due to original leg defects, made a special bond during their time in the non-profits shelter based in New York.
The pigeon was living in the rescue shelter for 12 months since he was found in the park by locals – unable to move or fly. Nobody in the Mia Foundation believed the pigeon would survive, but the founder, Sue Rogers, knew Herman was a strong bird and did her best to grant life to the little bird. Since then Herman was living in the rescue center permanently.
Lundy's story was even more heartbreaking – he was dumped by a dog breeder in South Carolina, USA, because of his leg defects and inability to walk, and ended up in the rescue center. Luckily this is where he found his home and, recently, also a loving friend.
The founder noticed the special bond made between Lundy & Herman at the first sight, when he put both in the same bed.
The two species made friends at once and since then are inseparable. Sue Rogers took a few photos of both and posted them on social media which went viral at once. They looked so cute together, that millions of people started donating to Mia's Foundation. The duo became popular and brought over six thousand dollars at once to the Foundation